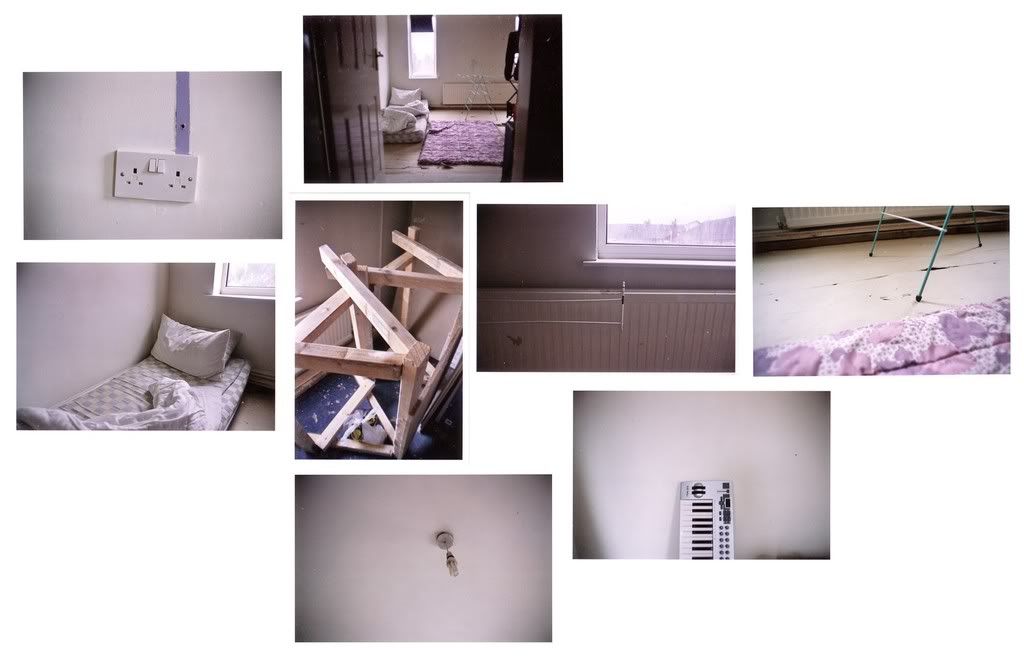 mama and papap are redoing the front bedroom, but pops doesn't have a job so work has stopped a while.
click to see in big detail i guess. please. the individual photos are real nice. at least i think so.
expired film again.
i feel so positive today, i have been productive, sensible and organised.
i have my work placement for the summer sorted, and i've given out cvs to get a part time job on the side, for moneys and stuff.
i also got some more pieces of a1 paper in different colours, because i really enjoyed doing lifecycle, so expect more poster sized things.
also got a book to alter. yes yes yes yes yesyeyeyeys yes!
+ listened to chris garneau for the first time in forever. forgot how much i l-o-v-e- that guy! i still can't find the cd i bought which cost me like 14 quid.