i've been making animal prints! i forgot how much i'd missed block printing, it's awesome.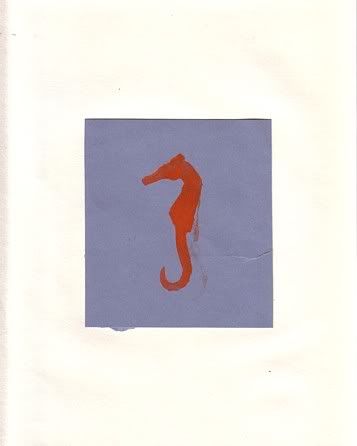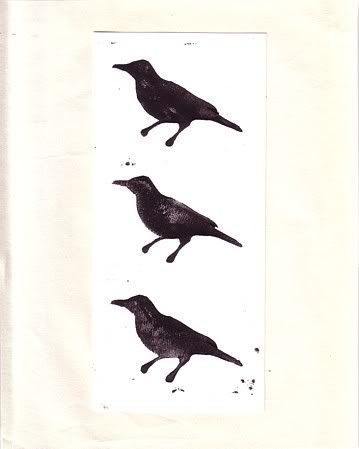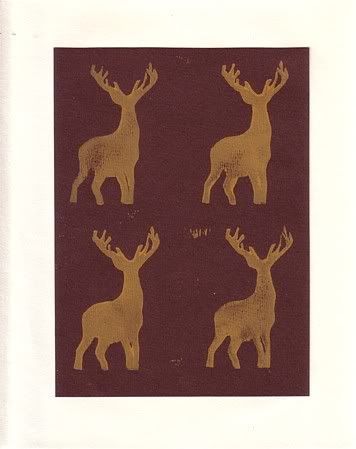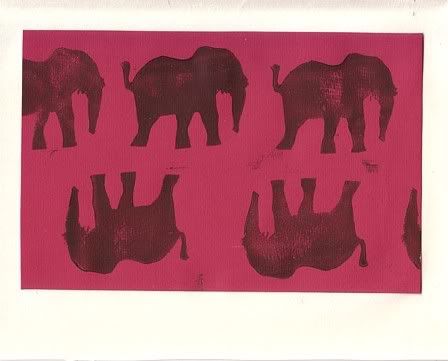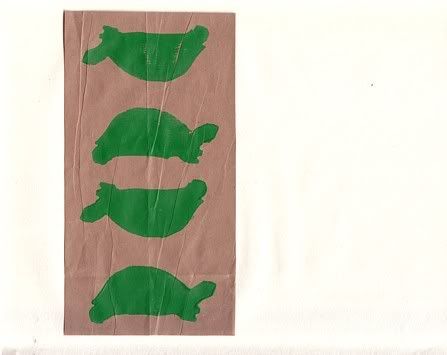 gonna put those in frames i got from the charity shop ages ago and never used.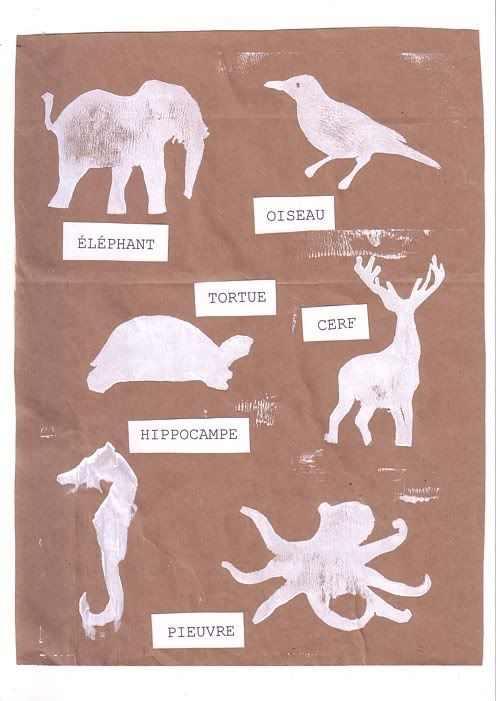 i'm sad because the seahorse was smudged and the layout is dodgy. but hey, their names are in french because it is !educational!
+ i made a prototype notebook, i messed u pthe printing and couldn't find the stapler, but if it was made better, would you buy something like this? & if so, how much would you pay. message me somehow (myspace, flickr, devart or otherwise)!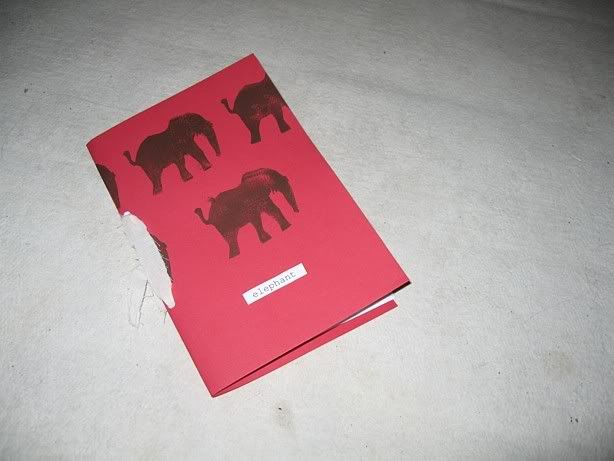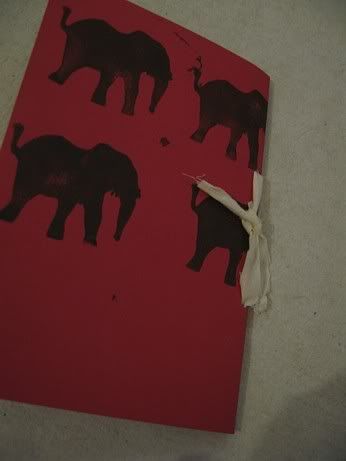 album of the week = cat power - moonpix OR beach house (self titled)