Today i went to the library & got out two amazing books
Then i went charity shopping and got this amazing pack of cards for 50p, they were printed by Ilford in the 80's and have nice gold edges. The illustrations are pretty good & they hadn't even been unwrapped properly, so they're all new.. but old at the same time? Anyway they'll be good for when me & dan are waiting in the bus station to go to london on monday night.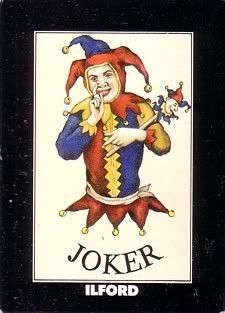 I also got a nice dress which has SLEEVES. i don't have a dress with sleeves, so i'm pretty chuffed with that. I took pictures of buildings aswell and i was going to draw them but i watched mean girls and ate chocolate instead and now i have a headache.