today i caught up on some rest & some reading. then i made myself some lunch. i've been trying to experiment with cooking so that i'll be a master chef when i leave home next year. unfortunately my house is full of instant food and condiments. I managed to fry some mushrooms and tuna, added ginger and red wine vinegar, mixed that into some pasta & added philadelphia cheese and a healthy dose of pepper. it was taaastyyyy
Then i watched some tv & planned my mamma's birthday party.
I tried to paint some more but i really wasn't in the mood, i ended up planning to block out some areas in base colour, but basically just scribbled everywhere
the grey bit that looks like breasts will be an upside down mountain range, the green bits will be rolling hills with people and teepees and other worlds all over it, hopefully the beard will merge into those areas. above the otter is the makings of a peacock, which i will hopefully have the patience to make beautiful, the russian dolls are not finished, only vaguely outlined in pencil & slightly in paint. beardman's face is also not finished, i got booored
i may be fighting a losing battle
then i made a sexy sexy bag frmo a big scarf i got free because the £3 shop lady loves me.
i was too lazy to get good photos. it looks nice on.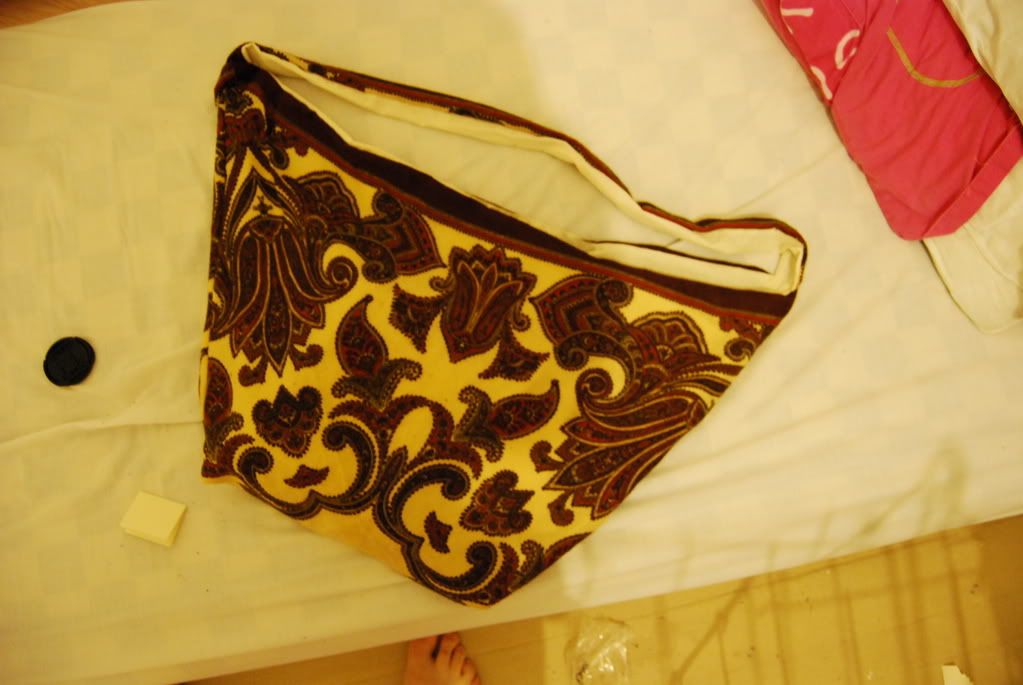 once again i feel like eveyrone hates me. i'm not crying about it but i wish things were easier. i cant' wait to live in a house of my own, i will make lots of cushions and buy a kitten.